MEET YOUR NEXT INNOVATION KEYNOTE SPEAKER
3x Bestselling Author
4x Technology Entrepreneur
Award-Winning Journalist & Film Producer
See what audiences and event managers are saying about Shane Snow's cutting-edge keynotes on lateral thinking—or the art of thinking differently—and how to apply it to problem solving, transformation, and more.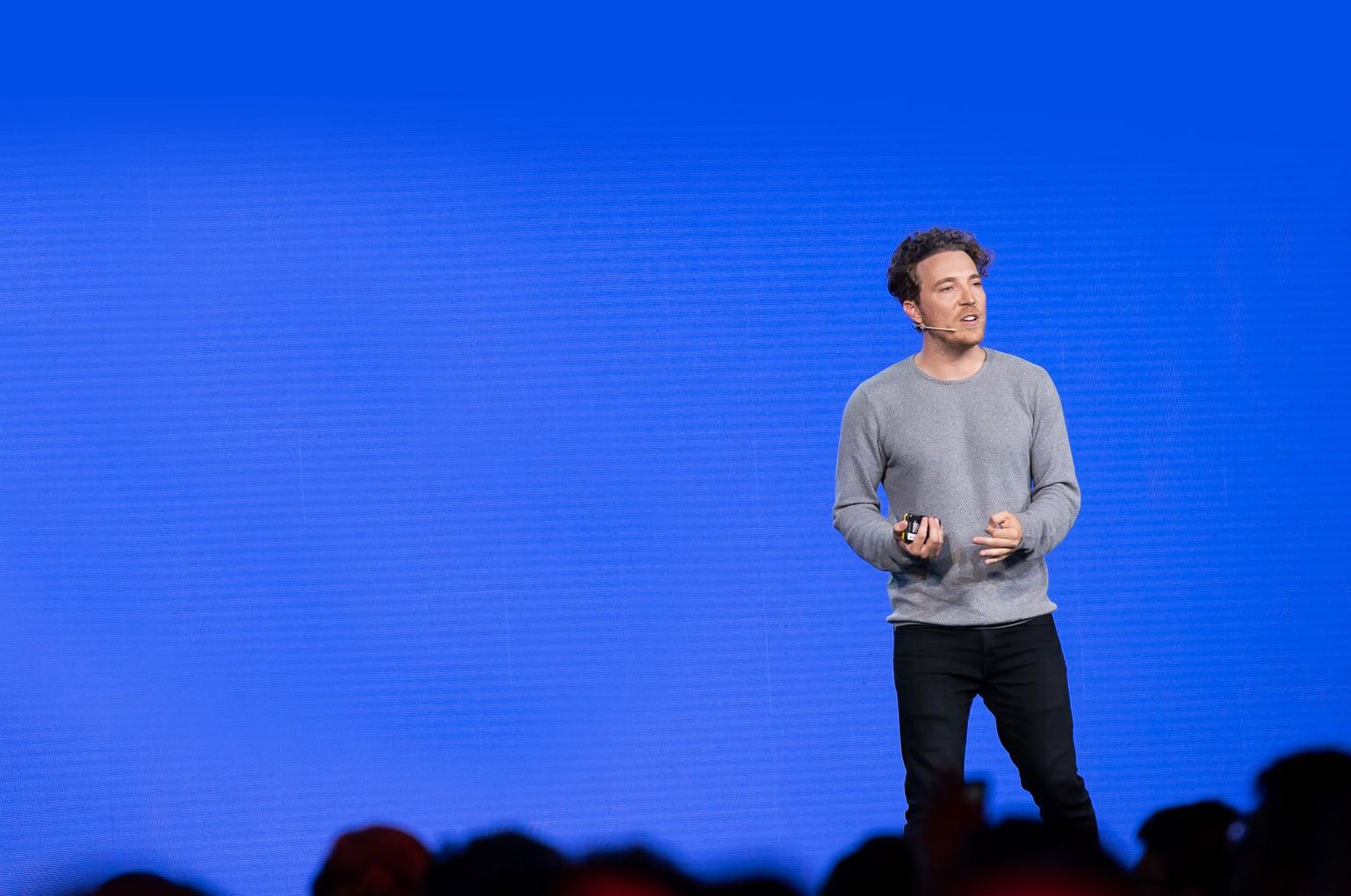 Simply said, Shane Snow is an amazing speaker. Our clients walked away with a different perspective on the world and thanked us profusely for including them.
BBVA Compass
Chief Marketing Officer

The concepts were dynamite. Fantastic, Smart, Entertaining. And… his stories were great.
IBM
Executive Vice President

A phenomenal speaker. It is no wonder he is being heralded as that new Gladwell.
The Influencers
Chief Executive Officer
DIG INTO SHANE SNOW'S UNIQUE APPROACH TO TEACHING AND MASTERING INNOVATION. YOU'LL NEVER THINK THE SAME.
In his high-energy keynotes, award-winning journalist, serial entrepreneur, and human behavior researcher Shane Snow brings cutting-edge psychology and neuroscience to the topic of innovation—that you've never heard anywhere else.
Have Shane customize an innovation keynote to your audience's needs by delving into any of the following, and more:
The art and science of "lateral thinking"—or how we can actually train ourselves to think more innovatively

How hackers, innovators, and icons throughout history have bested those with more resources and changed the world by thinking differently
Mental tools and rules-of-thumb for forcing ourselves to consider problems from new angles, and attack them more intelligently

First Principles, Second-Order Thinking, The New Scientific Method, and more! (Fill out the form below for extra details.)

"Insanely addicting."

"A wunderkind."

"A maverick."
Get In Touch With Shane's Speaking Team
And let's see if we can make your next event fantastic together!