Shane Snow Wife
This is the page you're looking for if you googled "shane snow wife." I literally made this page for SEO purposes since people seem to be searching for this...
The other day, it was pointed out that the #1 related search to "Shane Snow" was for "Shane Snow wife"…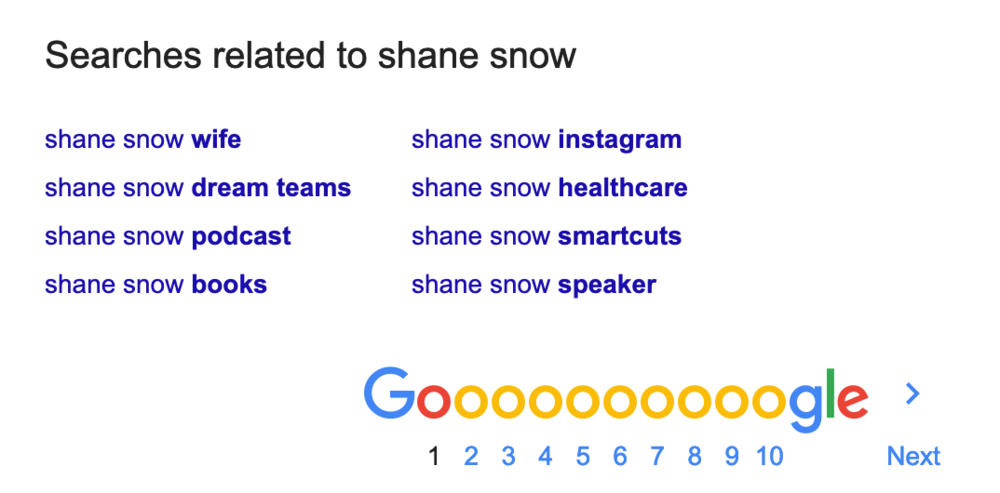 First of all, this weirds me out. I prefer to write about science and business, not my private life.
But I suppose there is relevant information for this search given our business dealings, and there's not really anything authoritative in the search results…
SO HERE'S THE DEAL:
I'm married to producer and actress Sylvia Brindis aka Sylvia Brindis Snow. She is also my creative collaborator and business partner in Snow Media. She's the best thing that's ever happened to me.
So consider this the authoritative statement on that. :)